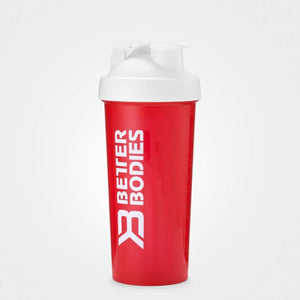 Better Bodies Fitness Shaker. Are you getting ready for the gym and preparing to throwback your PWO? Sipping on your BCAA's during your workout? Getting your post-workout shake in? Or event just drinking your water trying to stay hydrated. The Fitness Shaker does it all! Keep one in your car, on your desk, and in your gym bag.
Size: 600 ml
Material: 100% Polypropylene
Features: BPA-free, PP-5 recyclable plastic, easy to drink lid, shaker strainer inside, dishwasher safe. Bright Red OS.